Genuine commitment to your comfort. Personal attention to assure a distinctive experience. Adding unexpected touches that will surprise and delight you. That's the kind of above-and-beyond service that makes every visit to Live! Casino Pittsburgh a memorable one.
Our people make your experience great! Live! Casino Pittsburgh Hosts have upped the ante on customer care. Providing attentive service that surpasses all expectations - That's the Live! difference. Meet our wonderful team of Casino Hosts.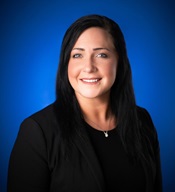 Gabrielle Hamilton
Casino Host
Born in Las Vegas, NV, Gabrielle spent her childhood in Delaware and moved to Pennsylvania in 2005. She started her gaming career as a table games dealer and exclusively dealt high limit Blackjack and Roulette. With her exceptional customer service and knowledge in table games, she was promoted to VIP Host at Live! Casino Pittsburgh. Having over thirteen years of customer service experience, Gabrielle is very dedicated to ensuring a wonderful experience for her guests. Her interests outside of work include spending time with her family, traveling, working out and being surrounded by her closest friends.
Samantha Snowden
Casino Host
While attaining her bachelor's degree at Drexel University, Samantha began her career in the Gaming industry as a surveillance operator in August 2021. Samantha's determination and magnetic personality have made her the perfect fit as a VIP Casino Host at Live! Casino Pittsburgh. Building authentic relationships and providing exemplar service are of high priority to Samantha which in turn has led to outstanding guest satisfaction and retention. In her free time, Samantha enjoys yoga, dining out, and spending time with family.
Alec Leibold
Casino Host
Alec Leibold was born in Dayton, Ohio & currently resides in Greensburg, Pennsylvania. Alec began his career in the Gaming industry in June of 2018, where he assisted in the Grand Opening of Live! Casino Pittsburgh in November of 2020. Alec enjoys multiple aspects of his role such as meeting new guests, building lifelong relationships, and attending VIP events. Alec's interests outside of work include spending time with family, hanging out with friends, & buying / selling vehicles.

Raeann Allen
Casino Host
Born and raised in Greensburg, Pa. Raeann Allen joined the Live! Casino Pittsburgh team in June of 2021 as a Restaurant Manager, after which getting promoted to an Assistant General Manager. In January of 2023 Raeann moved on from her 22 years in the Restaurant industry to begin a new professional endeavor as a Casino Host. Raeann's cross-department knowledge and experience gives her an edge to better understand and provide exceptional service to not only her players, but to all Live! Casino Pittsburgh guests. Raeann enjoys animals and traveling.